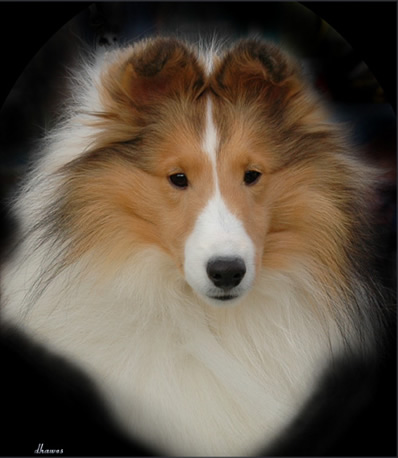 Sunny at 14 months at 2011 TSSC Specialty, where he was RWD in a 4 point entry.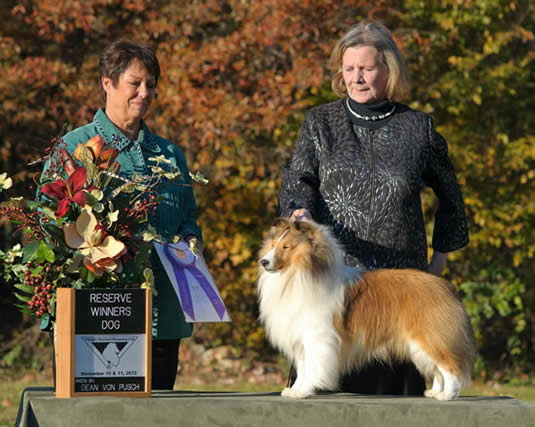 Sunny at 2 years taking 5 pt major RWD at TSSC Specialty.
What can we say about this beautiful young dog, he has always been extra special to us.
Sunny and his littermates placed 1,2,3 at the 2011 ASSA National in the 6-9 puppy class.
Sunny won a 3 point Specialty major at the Tidewater SSC, and two specialty major Reserve WDs
at the TSSC specialties, and then finished his championship with two more, 4 point, majors.
His first litters have been lovely. There is one champion from his first litter
(Ch Wistwin Golden Opportunity) and a promising son Wistwin Southern Cross is growing up here.
There are also 5 or 6 of his kids who are excelling in agility.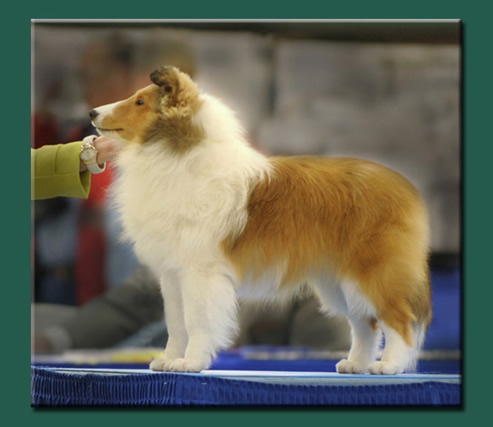 Sunny in the ring at the National at 6 months old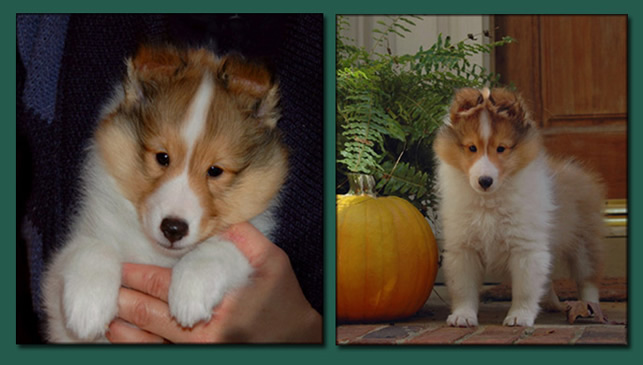 Sunny at 5 weeks Sunny at 9 weeks
Sunny is 14 3/4", CERF normal, OFA Excellent, vWD clear by parentage, MDR1 normal/normal,
non-white factored
Am/Can. Ch Jade Mist Memorandum ROM

Am/Can. Ch. Hill View Patriot Games ROM

Hill View's Kari My Dream

Am/Can. Ch.Braeleen Let Freedom Ring ROM

Ch. Arenray's Reminisce ROM

Mindalyn This Time Next Year ROM

Ch Braeleen Signature Edition

Ch Wistwin Shalamar Sunstone

Am/Can. Ch. Hill View Patriot Games ROM

AKC GCh/Can/UKC Ch Dan Dee One From The Heart ROM

Dan Dee Country Memory

Ch Wistwin Tickertape ROM

Ch. Outback O'Davak The Enquirer

Wistwin Pretty Is ROM

Wistwin The Angel Wore Red (major ptd)