Whistler finished in just two months, at the age of 15 months.
1st Weekend ~ Specialty major RWD ~ Potomac Valley SSC ~ judge Jan Leonard
2nd Weekend ~ 4-pt. major & BOS ~ Central Ohio SSA ~ judge Yvonne DeFreitas
3rd weekend out ~ 4-pt. major and BOS over Special ~ Greater Baltimore SSC ~
judge Joyce Beddow
The next week, on the Tarheel Circuit, Whistler was WD twice, adding 2 pts. and then a 3 pt. major
5th weekend out ~ RWD, major entry ~ Piedmont KC
6th weekend out ~ WD , BW, (2 pt.) and Best of Breed over Specials ~ TO FINISH!! Baltimore Co. KC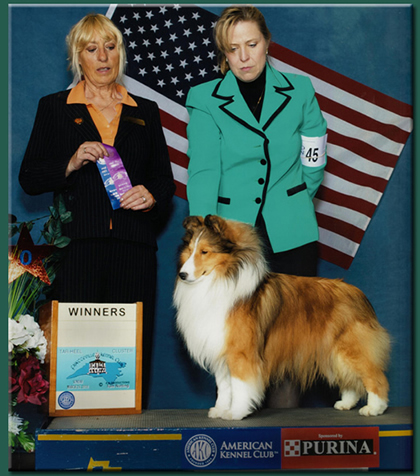 Fayetteville KC - WD, BW for third major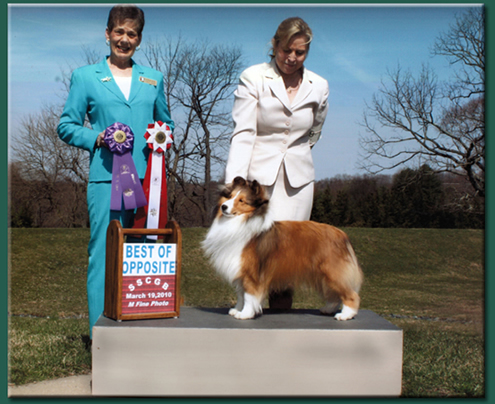 SSC of Greater Baltimore ~ WD, BW, BOS - 4 pt. major

Central Ohio SSA ~ WD, 4 pt. major

Whistler, from puppyhood on, has been a balanced moderate dog with clean movement, good reach and drive. He has a very outgoing, fun-loving personality.
He is OFA Excellent, eyes normal, vWD clear by parentage, MDR1 normal/normal
He is now coowned with Bob Jordan. He is still at stud here at Wistwin, and is sire of one champion so far..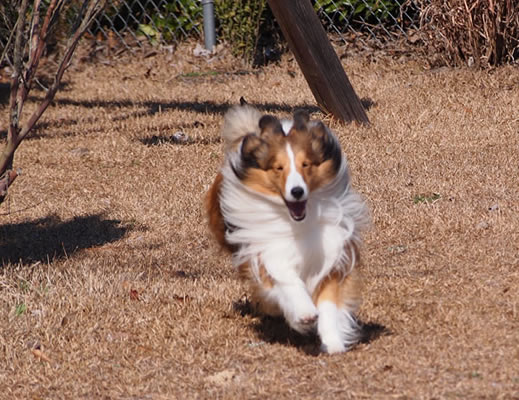 Whistler at 10 weeks Whistler at 4 months